How to Measure
To select the suitable measurement for you measure your physique as follows
1.Wrap the paper across the
base of the finger to be sized.
2.Mark the paper the place it
completes the circle.
3.Measuer from the starting to
the mark with a ruler.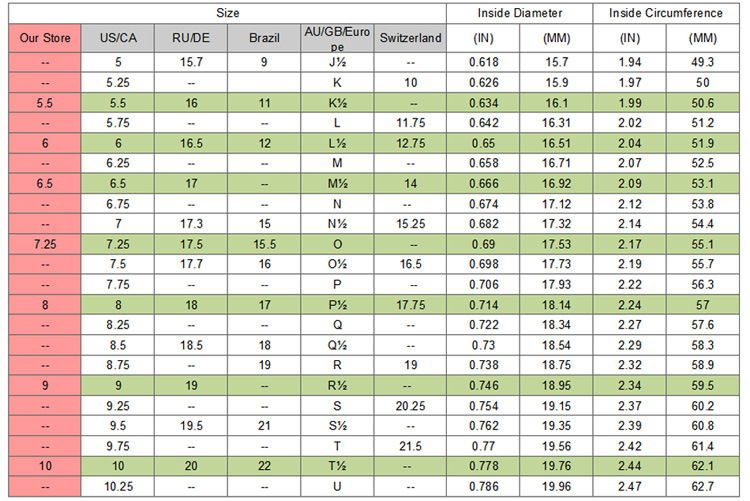 Notice:
The keep sizes is seek advice from US measurement, and additionally with distinct matching advice similar to Brazil,
British and Russia sizes and so on. If you cannot discover the a hundred% matching measurement, please kindly select
the closest one or contact us for it.
*These charts are for reference handiest, Fit can also vary counting on the development, materials and brand.